Odvojena Stvarnost (Separate Reality) is a post-punk noise-rock band from Novi Sad, Serbia
The band was formed in the early nineties. They released 2 studio albums and were active in concerts until 2001.
The band took a break until 2013 and realized their third album in a slightly changed line-up.
2016.work on their fourth album.
2019.finishes
material for a new album simply called ENOUGH! Post-punk, punk-noise cannonade that
together with the texts it makes a review of SEPARATE REALITY on ours
social, political, moral and every other bilge in which we live.
2020.-Separate Reality works in lineup (Djordje-guitar, vocals, Vasa-drum, Gogabas, Olivera-guitar).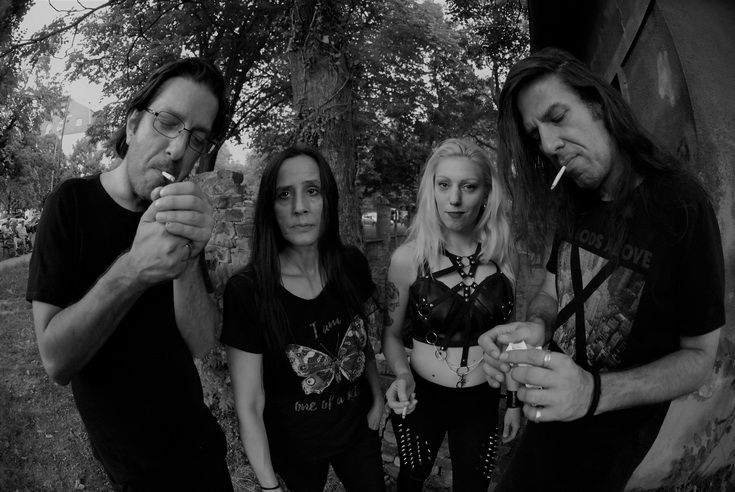 Discography:
Samo za Sebe (1993) TIOLI Rec.
Cekam (1996) METROPOLIS Rec.
Prava Sreca Tek Dolazi (2013) SLUŠAJ NAJGLASNIJE
Prava Sreća Tek Dolazi (2016)-Re-Izdanje TIOLI Rec.
Odvojena Stvarnost-Odvojena Stvarnost(2018) Crime:Scene Records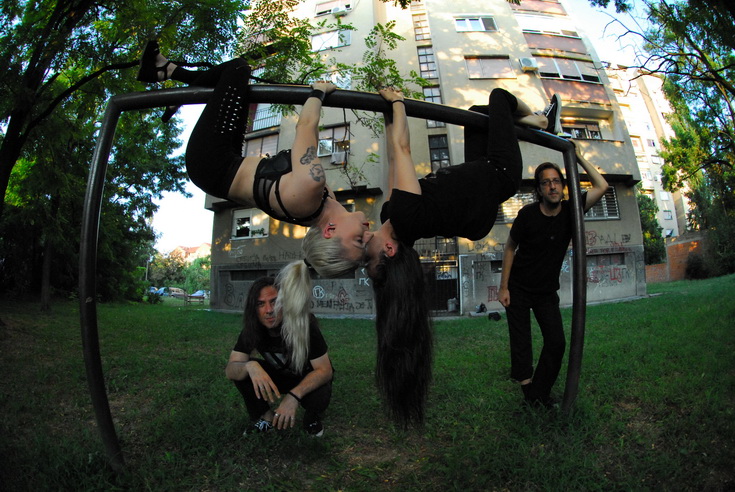 ______________________________________________
Album: ODVOJENA STVARNOST
https://www.youtube.com/watch?v=GpixXVWrxzE
Ako vas je rudarenje u oknima R'n'R-a na prvoj liniji devedesetih, poput potpisnika ovih redova, dovelo do Odvojene stvarnosti, velika je mogućnost da će vas njihov četvrti po redu album ostaviti zatečenim u nekom čudnom osećaju novootkrića i sumnji u ono šta zapravo čujete. Ne brinite se. Priča ima netipičan, pa samim tim i logičan sled do čudila na prvu loptu. OS su povratnici. Njihovo punk putešestvije počinje '93. prekida se '99. s dva studijska albuma, i nastavlja deceniju i kusur kasnije. Možda ovome ne treba pridavati veliki značaj, no, fakat, od trenutka kada pokojni Miroslav Jaza Miletić eksplodira pred mikrofonom na Feelings do ovdespoznatog izdanja prošlo je ni manje ni više od života jednog tinejdžera. Međutim, Novosađani ne zvuče umorno. Možda to sada nisu atomski rifovi, ali oslonac je i dalje na nestabilnom jezgru noiseičnog punka. Tu ne dišeš kada i kako ti hoćeš. Ne zbog vazduha. Zbog vremena. Odvojena stvarnost are r'n'r band from Novi Sad (Vojvodina, Serbia).
Their career are divided into two parts, first in the 1990s, when they released two studio albums, and current, which begins after a break that lasted more than a decade. Self titled album, Odvojena stvarnost, is their fourth studio album, released for Dark Scene Records in 2018.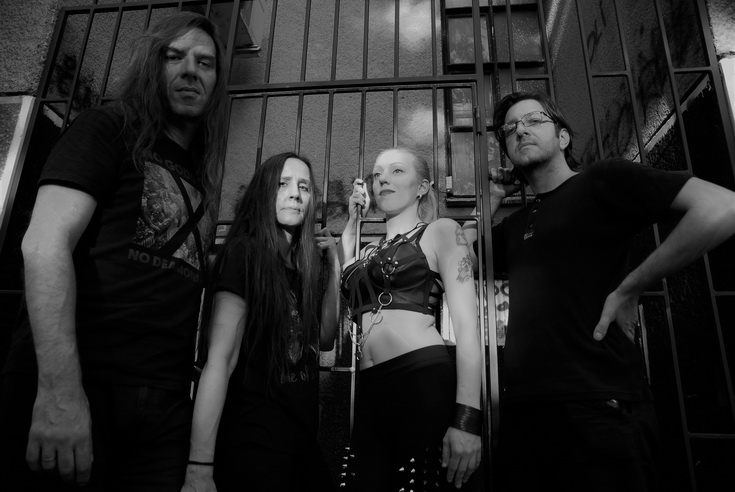 01. Beo i hladan.....00:00
02. Karabinjer.....03:04
03. Laž.....05:07
04. Reka.....09:06
05. Doktore.....14:54
06. Voz.....18:52
07. Depresija.....22:21
08. Ljubav.....26:41
09. Samo za sebe.....32:36
10. Luna park.....35:21
11. Revolucija.....38:23
12. Iza žice.....41:51
Discogs https://www.discogs.com/artist/845659...
Bandcamp https://crimescenerecords.bandcamp.co...
YouTube https://www.youtube.com/user/Odvojena...
Facebook https://www.facebook.com/groups/35992...
KNSINFO/30.8.2021.G.